Quick Bookkeeper, Inc. specializes in affordable Accounting and Bookkeeping services for small businesses and individuals. We take great pride in what we do for our clients and our work speaks for itself. We are certified QuickBooks Pro Advisors that offer a wide variety of bookkeeping services. Our clients truly enjoy our A La Carte, no contract Bookkeeping Services. We help the business owner concentrate on their growth while we take care of your financial needs.
While we specialize in comprehensive bookkeeping services for companies, we go beyond the traditional realm of number crunching. We understand that data holds the key to unlocking valuable insights. That's why we offer our expertise in a wide range of areas, including but not limited to business disputes, divorces, personal finance, and court-related matters. Below is a list of our Bookkeeping Services to meet your needs.
General Bookkeeping – Our general Bookkeeping Service category is a great way for documenting your transaction details for your companie(s). We can provide onsite work in Michigan and also work remotely that can fit your schedule and needs. Additionally, we can work with your existing in-house accounting departments. If you are a startup business or maybe it is time to bring in a new face within your company, Quick Bookkeeper is the source for you. With this service our clients schedule with us weekly, monthly, quarterly, and annually. Let us be the bridge between you the business owner, and your tax professional.
Recording Transactions
Highlight Discrepancies and Errors
Bank Reconciliations
Produce Financials, (while helping to understand said reports)
Income Tax Preparation
Audit Trail Review for discrepancies
Receivables and Payables
Accounting Ninja – This is a term we have come up with years ago. Get your finances in fighting shape with our accounting ninja services. Not only are we trained and certified with QuickBooks we are also highly educated in the accounting world. Take advantage of our Accounting Ninja services where our time with you is not long term. Our mission is to answer those daunting questions about your QuickBooks issues, IRS letters, State letters, Sales Tax, Audit, and much more.
Discuss reasons for error with your books
Assist with work deadlines
Fact-Check Accounting Data
Spreadsheet Creation
New Business formation
Temporary help
QuickBooks Setup
Sales Tax Audits
Pension work and review
Importing data to QuickBooks by 3rd party software
Shoebox Bookkeeping – Are you behind in your bookkeeping and or tax return filings and do not know where to start? Do you not have a bookkeeper or an accounting software in place? This can certainly be overwhelming for the individual but look no further, we have your back. That is why with our Shoebox Bookkeeping services we help individuals with their tax nightmares. Let us guide you through this process and how to gather your data so we can produce financial reports for your tax filings. If you are not working with a tax attorney, we can refer one to you. Our job with Shoebox Bookkeeping is to evaluate your present tax situation and create a plan to produce concrete tax financials that you can file with your accountant.
Turning Data into Information – Our dedicated team of professionals possesses the knowledge and experience to transform your raw data into meaningful information. By utilizing advanced analytical tools and techniques, we delve deep into your financial records to identify patterns, detect irregularities, and uncover hidden trends. Whether you're looking to understand cash flows, track expenses, or uncover potential fraud, we have the expertise to deliver accurate and actionable insights.
We are bonded and insured.
We gladly accept bookkeeping assignments from accounting firms, CPAs, Enrolled Agents, and other tax professionals.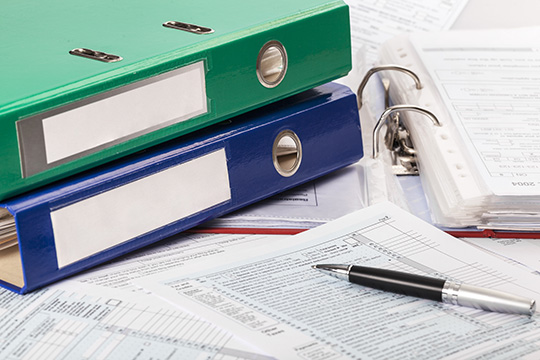 Bookkeeping Services We Offer
Temporary Help
Fill in for employees
Checks
Record and print checks
Bills & Deposits
Pay bills and record deposits
Bank Reconciliation
Bank reconciliation services
Payroll Services
Handle your payroll services
Over 30 years accounting and bookkeeping experience